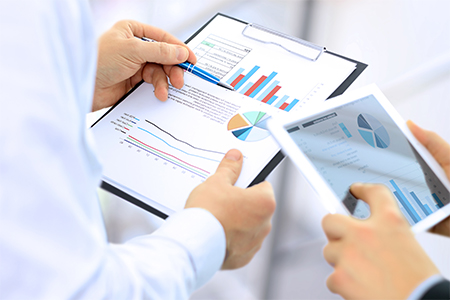 general ledger accounting
maintain subledger transactions
intra-year and year-end tax filings, reports to tax authorities
prepare simplified and complete year-end balance sheet and income statement
prepare statements on employee earnings, benefits
liaise with the internal auditor
prepare the accounting policy, chart of accounts, internal regulations
Complex accounting, financial reporting and tax compliance requirements made easy.
Accounting, financial and tax reporting legislation is continuously changing in Hungary. It is increasingly difficult to stay up to date. Our accountants help you meet the statutory requirements and prepare accounts and financial reports for your internal needs.
In addition to maintaining and updating accounting records, we prepare statutory income and VAT tax returns and submit them to the tax authorities.
We take care of all your accounting processing, from data entry through to the statutory and management reporting and filing. So you can focus on more important things.